Exotic & Antique Car Transport in Randolph, MA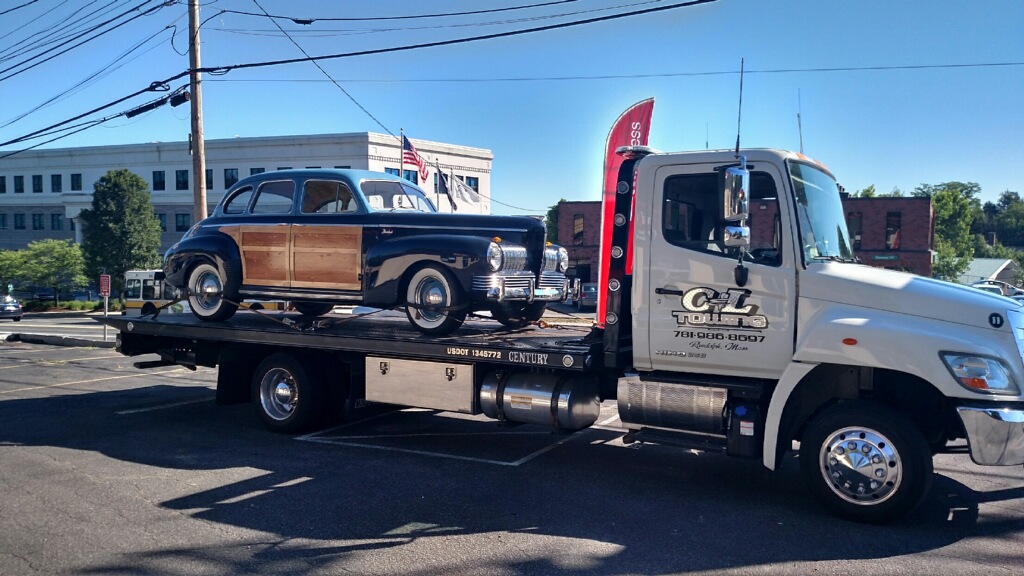 Purchasing a luxury vehicle comes with a great deal of responsibilities. In addition to the standard maintenance requirements that come with owning a car, it's necessary to guard your investment while ensuring that your vehicle stays safe from damage and other issues. One of the best ways to keep your exotic car safe from these problems is to avoid driving it on public roads when possible. When it comes to transporting exotic, classic, collector and high-value vehicles, C & L Towing is your best choice for safe, secure, and protected towing and hauling of your car.
We offer flatbed towing and exotic car transport in Randolph, Massachusetts, for all types of antique, collector, and exotic vehicles. Trust your car to the fully licensed and insured professionals of our family owned and operated company and we'll give your vehicle the quality care and attention it deserves. We understand that you've made a major investment in your luxury vehicle, so we strive to protect it with the safest transportation possible. With more than 10 years in business serving clients in the local community, we've developed a reputation for providing quality transportation solutions for all types of vehicles.
Protect Your Investment with Safe & Secure Luxury Car Transport
Rather than trusting your car with any towing service company, you can be confident in our luxury car transport service. Our experts will relocate your automobile to any local destination in a timely manner to help you avoid the potential of damaging your vehicle while prolonging its lifespan. By having our experts transport your luxury car, you'll be able to keep its mileage down and preserve its engine from the being overused. Whether you need to relocate your vehicle from a garage to a showroom or back and forth from your property to a car show, you can rest assured that it will arrive in perfect condition when you work together with us.
Because all of our services are fully insured, your vehicle will be covered in the unlikely event that any unprecedented issues should occur while your car is in our care. We know that the need to relocate your car can arise at any time, so we gladly offer 24-hour service 7 days a week. That way, you won't have to base your schedule around inconvenient business hours when the time comes to transport your prized automotive possession.
Contact us for safe and secure exotic car transport from our licensed experts. We provide 24-hour service in Randolph, Massachusetts.